I present to you the Lombard Street Shawl.
Back in May when I was in Guatemala I came up with the sketch for the Lombard Street shawl. The main stitch used in the pattern was what inspired the design. I liked the idea of rick-rack ridges radiating out from the center spine of the shawl. I also liked the change from a solid purl background to a lacy mesh one, accentuating its triangular shape. It wasn't until I won beautiful hand dyed yarn from Dirty Water DyeWorks participating in the
Couldn't Foot It
sock knitting contest that the design came to fruition. I was so happy with the yarn that I contacted Stephanie, the owner of Dirty Water DyeWorks to see if she'd do an interview. She said yes!
Paula in Violet
WK: Tell me a little about yourself.
DW: My name is Stephanie, and I'm the force behind Dirty Water DyeWorks. I live in the Boston area with my husband and crazy kids. I've worn many hats over the years, but for the past several years indie dyer is the one that fits best.
WK: How did you get started with dyeing yarn?
DW: Many years ago I started dyeing fabric and clothing - everything from towels to t-shirts to underwear. I'm an avid knitter so the leap to dyeing yarn and fiber wasn't too difficult.
WK: What's your favorite part of the dyeing process?
DW: One of my favorite parts of the whole process is the unintended surprises that come along - an unexpected color combination that turns out to be truly delightful.
WK: What inspires your colors?
DW: Life inspires my colors. Living in New England I see a broad range of colors from season to season. But I also find inspiration outside of nature - an amusement park, an art museum, the skating rink, the library. Life is color.
WK: What's your favorite fiber to work with?
DW: I work mainly with animal fibers, and I do love them all. My current favorites are BFL and Polwarth with a bit of silk.
WK: Your yarn lines are all named for strong, independent women in your family. How did they influence your life to take you in the indie dyer direction?
DW: The women in my family were strong. Times were tough, but they kept going. A few of them never married - not so common back in the day - yet they lived very successful, fulfilling lives. Their determination, independence and positive attitudes inspire me.
WK: What's the hardest part about running your own business?
DW: One of the biggest challenges of running your own business is juggling many balls - from production to paperwork to promotion. Being able to set priorities is key.
WK: What advice would you give someone who might want to try dyeing their own yarn?
DW: If you have the slightest inclination to try dyeing, go for it. Try it with a friend. You can start simple with kool aid and take it from there. Dyeing will open your eyes to the world of color.
WK: What's your coolest travel experience? Is there is a place in the world our readers can't miss?
DW: I love traveling to more remote areas. The coast of Maine, especially Downeast near the Canadian border, is one of my favorites. Also Taos, New Mexico is a special place for me. It's the exact opposite of coastal Maine. It's hard to describe northern New Mexico - it's something that has to be experienced. Taos attracts many artists. The lighting and colors are truly enchanting. And they also have a wonderful sheep and wool festival in October.
WK: Where can we connect with you online?
DW: I have an online shop,
DirtyWater Dyeworks
. You can also follow me on my
blog
and on Twitter
@DWDyeWorks
.
I'd like to thank Stephanie for taking the time to be interviewed. Also, Stephanie has graciously volunteered to give free US shipping (a savings of $6.00) to readers who participate in the Lombard Street Knit Along.
To Participate in the Lombard Street Knit Along
You can find the
Lombard Street Pattern here
. From now until the knit along ends you can get the pattern at 50% off ($2.50) using the code: LOMBARDKAL50 when you check out on ravelry. When you purchase the pattern you will receive an e-mail with the coupon code for free US shipping from Stephanie at Dirty Water DyeWorks.
To sign up and be eligible for the contest:
Post here to let me know you are participating.
Add the Lombard Street Shawl to your Ravelry projects page
Post a photo of your FO in the Lombard Street Knit Along thread and on your Ravelry projects page.
All FO pictures must be posted by 11:59 pacific time on Sunday, December 4, 2011.
PRIZES!
Prizes will be awarded using a random number generator from everyone who completes the three bullets above. Unfortunately because of shipping costs only people who live within the US and Canada are eligible to win.
First Prize (1 winner): A skein of Olmue, the yarn used in Via Havarre, a pack of
good intentions knit cards
, and a free download of Via Havarre
Second Prize (4 winners): A free download of Via Havarre and one other worldknits pattern of your choice.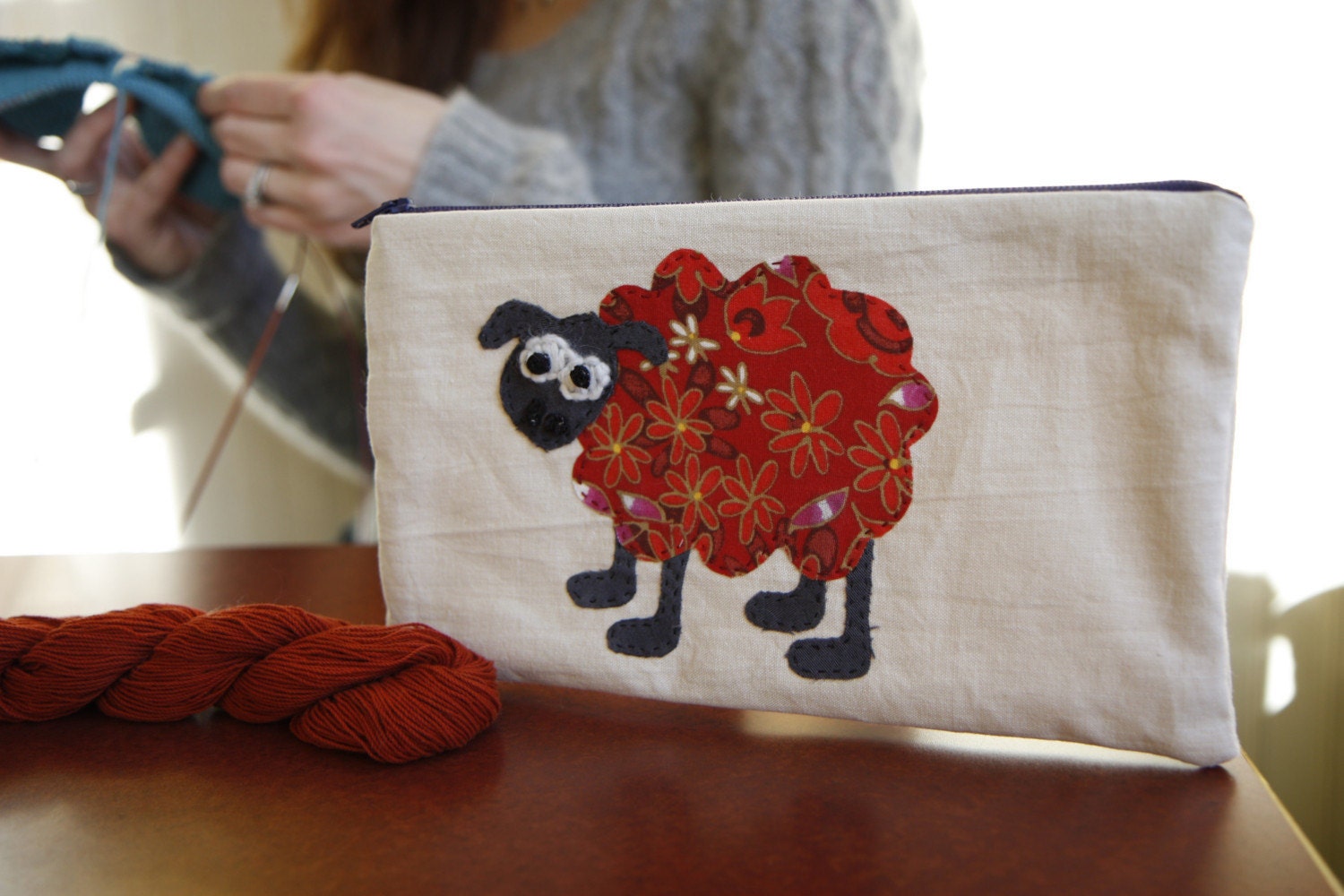 the sheepy notions bag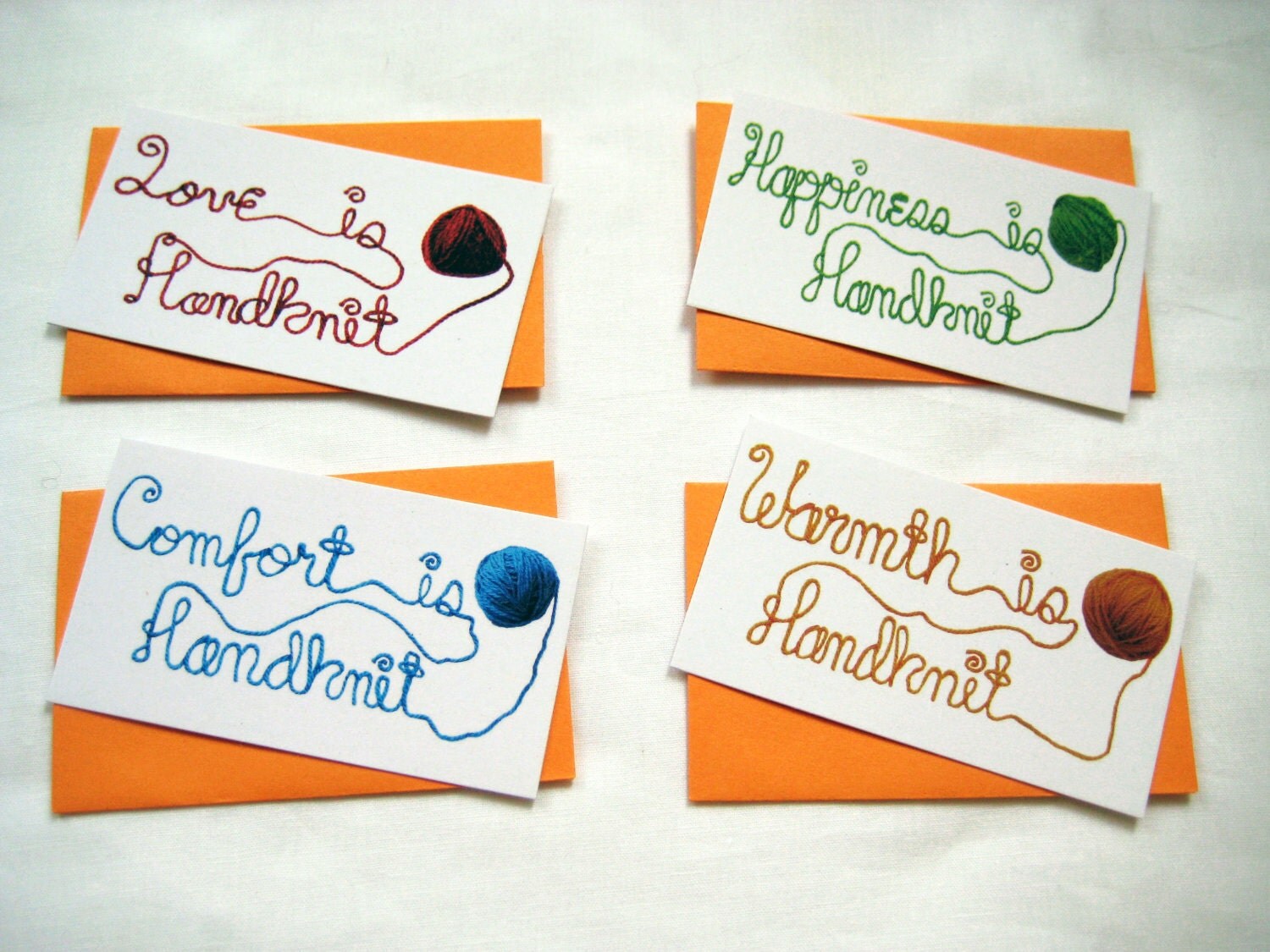 good intentions knit cards
a skein of olmue